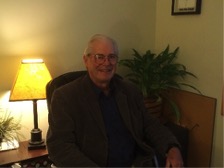 Dr. J. Alec Dale, Ph.D.
Licensed Psychologist
Dr. Dale has been a Licensed Part Time Psychologist in the Meadville Area for a number of years. He has also served on the Hospital Staff at the Meadville Medical Center and is currently a Professor Emeritus of Psychology and Neuroscience at Allegheny College. Dr. Dale completed a Postdoctoral Fellowship from the University of Virginia in Charlottesville, Virginia and a Doctorate (PHD) from the University of Waterloo in Canada. Dr. Dale sees clients in therapy and assesses memory, intelligence, cognition and behavior.
---